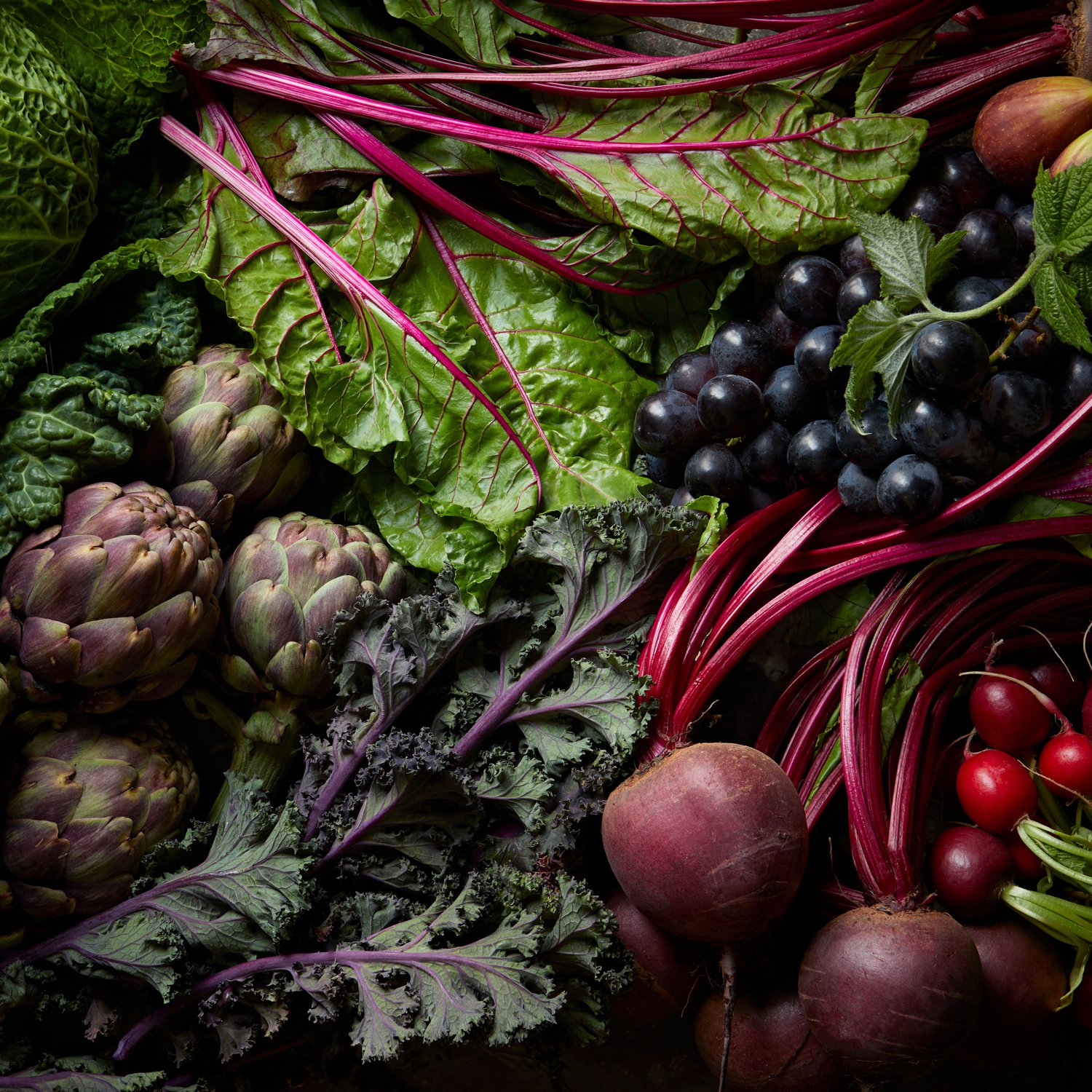 In the frequently confusing world of health advice, one piece of guidance stands undisputed: eating more veg is good for you. In fact, as research in this area advances, the argument for upping your intake is only getting stronger.
A few years back, researchers at Imperial College London suggested that although the 5-a-day fruit and vegetables target is beneficial, the greatest wins came from eating 800g a day – roughly equivalent to 10 portions.
Vegetables' glowing reputation comes from the benefits they bring. According to an analysis of research conducted by the International Journal of Epidemiology, sufficient intake of a variety of vegetables (and fruit) is shown to have a role in reducing the risk of cardiovascular disease, cancer and premature mortality.
It's also worth knowing that, between them, vegetables provide a variety of the essential micronutrients (vitamins A, B6 and C, copper, folate, iron, and zinc) required to support your immune system. That's as well as many other nutrients that can aid everything from your bone health to psychological function.
Waitrose
Veg provides a wide variety of essential micronutrients that help to support your immune system."
Your gut benefits too. For a start, more veg often results in more fibre, which in turn helps your digestion. Most adults don't get enough fibre – the recommended daily target is 30g, but the average consumption is just 19g.
Vegetables also nourish the trillions of bacteria in your gut microbiome (the community of bacteria living in your body). Scientists increasingly believe that a greater diversity of gut bacteria is linked to good health, and more recently, good mental health.
As each vegetable contains different types of fibre and nutrients that support a different microbe, the greater the variety you eat, the more microbes you feed.
Sound complicated? It's really not. Use the tips below to help maximise your veg intake with both ease and deliciousness.
Waitrose
In the frequently confusing world of health advice, one piece of guidance stands undisputed: eating more veg is good for you."
DIY DIPS
Vegetables are brilliant in homemade dips and you can get creative by using whatever veg you have at home. Make houmous-style dips with cooked red peppers, beetroot or sweet potato; salsas with tomatoes, peppers and sweetcorn, or baba ganoush with aubergines.
PESTO WITH PIZZAZZ
Whizz a leafy green such as kale or watercress into your pesto, then stir into pasta, spread on toast with cheese or spoon over veg or meat. Watercress is a source of immune-supporting vitamin C and iron as well as calcium and nitrate, while kale contains thiamine (vitamin B1), which helps to keep your nervous system healthy.
POWER UP YOUR PASTA
Thread extra goodness through your spaghetti with ribbons of courgette, celeriac, sweet potato or squash (use a julienne peeler, or a spiralizer). Or try upping the veg in your bolognese; grated carrot or courgette will help create a rich sauce, while mushrooms and lentils add texture and deep umami flavour. With all that veg, you might find you don't need quite as much meat, too.
BE A SOUPER TROUPER
A vegetable soup such as carrot and parsnip is a smart lunch choice, as it can easily contain multiple portions of veg – far more than a sandwich.
BOLSTER WITH BEANS
Beans (and lentils) count as one of your 5-a-day and add fibre too. Stir cooked or tinned beans into soups, stews and pasta sauces; make bean mash instead of potato; or switch plain rice for ready-prepared grains with pulses in the mix.
EMBRACE BATCH COOKING
Roast trays of seasonal veg with olive oil and seasoning to keep in the fridge or freezer; that way, you've always got a nutrition-packed base or side for your next meal. Make a centrepiece dish, then serve it up in different ways, with different vegetables. Your favourite stew recipe, for example, can be served with mashed sweet potato and tenderstem broccoli, as a ragù to enjoy with pasta and salad, and then as a pie served with green beans.
EAT VEG FOR BREAKFAST
Start the day by using tomatoes or mushrooms in frittatas or scrambled eggs, making sweetcorn fritters with black beans and avocado, or enjoying greens on toast. Add fresh or frozen veg to smoothies too.
BEFRIEND THE FREEZER
Soffritto – chopped onions, carrots and celery – is a freezer favourite. You can add a handful to the start of dishes to up the nutritional value as well as contribute to the taste. The Waitrose Cooks' Ingredients frozen range includes Chopped Shallots as well as Diced Sweet Potato and Medley of Mushrooms.
LOOK FOR THE RAINBOW
Try to eat vegetables in a range of colours; not only is a pretty plate full of vibrant colours attractive to eat but the different shades of veg also often signal different benefits. Leafy greens including spinach, Swiss chard and kale are a helpful source of fatigue-preventing iron, while the bright colour of orange root vegetables such as carrots and squash is due to beta-carotene, a form of vitamin A that promotes a healthy immune system.