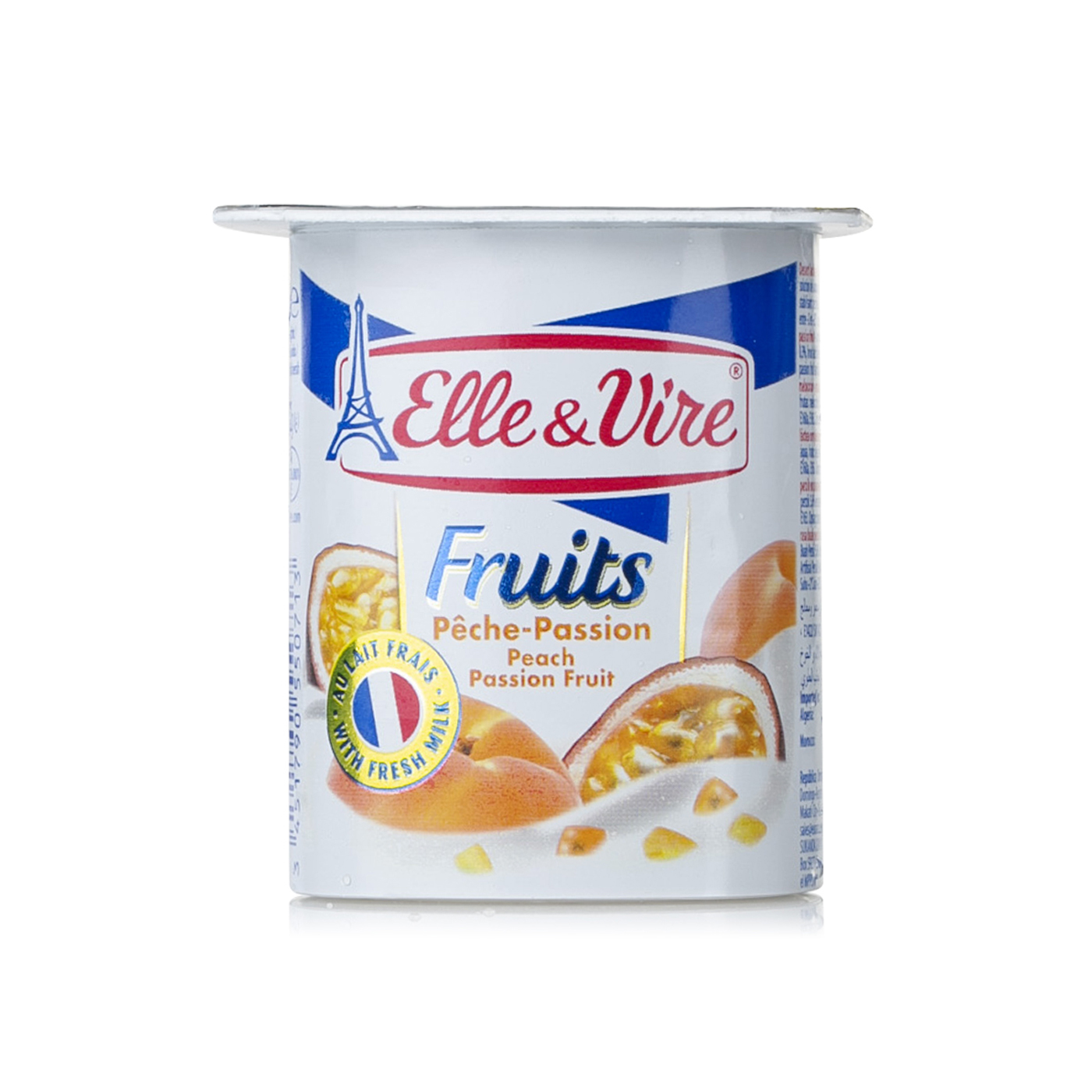 Elle & Vire passion fruit yoghurt 125g
each
Elle & Vire passion fruit yoghurt 125g
each
Dairy dessert made using top-quality fresh milk and pieces of real fruit to give a creamy texture and delicious fruity taste. A high fruit content, 6% on average, is twice as much as most competitors.
Ingredients
Ingredients:
Heat-Treated fermented cow milk (26g/l fat), sugar, lactose solution, water, mango 6%, food additives: thickeners: SIN1422/E1422, agar, stabilizer: pectin, colour: SIN160a/E160a, milk proteins, passion fruit artificial flavour.)

Allergy Advice:
Contains lactose
Storage
Keep refrigerated
Product Details
Made from whole, low-fat, or nonfat milk that is fermented with bacterial cultures, the bacteria in yoghurt allows the milk to congeal, giving it a thick, creamy texture. It is slightly acidic and it is often blended with natural fruit pieces to enhance the flavour. Health benefits range from protecting against osteoporosis to relieving irritable bowel disease and aiding digestion, but these depend on the type of yoghurt consumed. Some yoghurts contain active, living bacteria known as probiotics, which can help keep the intestines healthy. Yoghurts contain calcium, vitamins B6 and B12, riboflavin, potassium, and magnesium.
View / Add Review
(0 Comments)
THE BEST FROM OUR PRODUCT RANGES
We've put together a range of exceptional products including the most flavoursome cheeses and high grade meats sourced exclusively for you