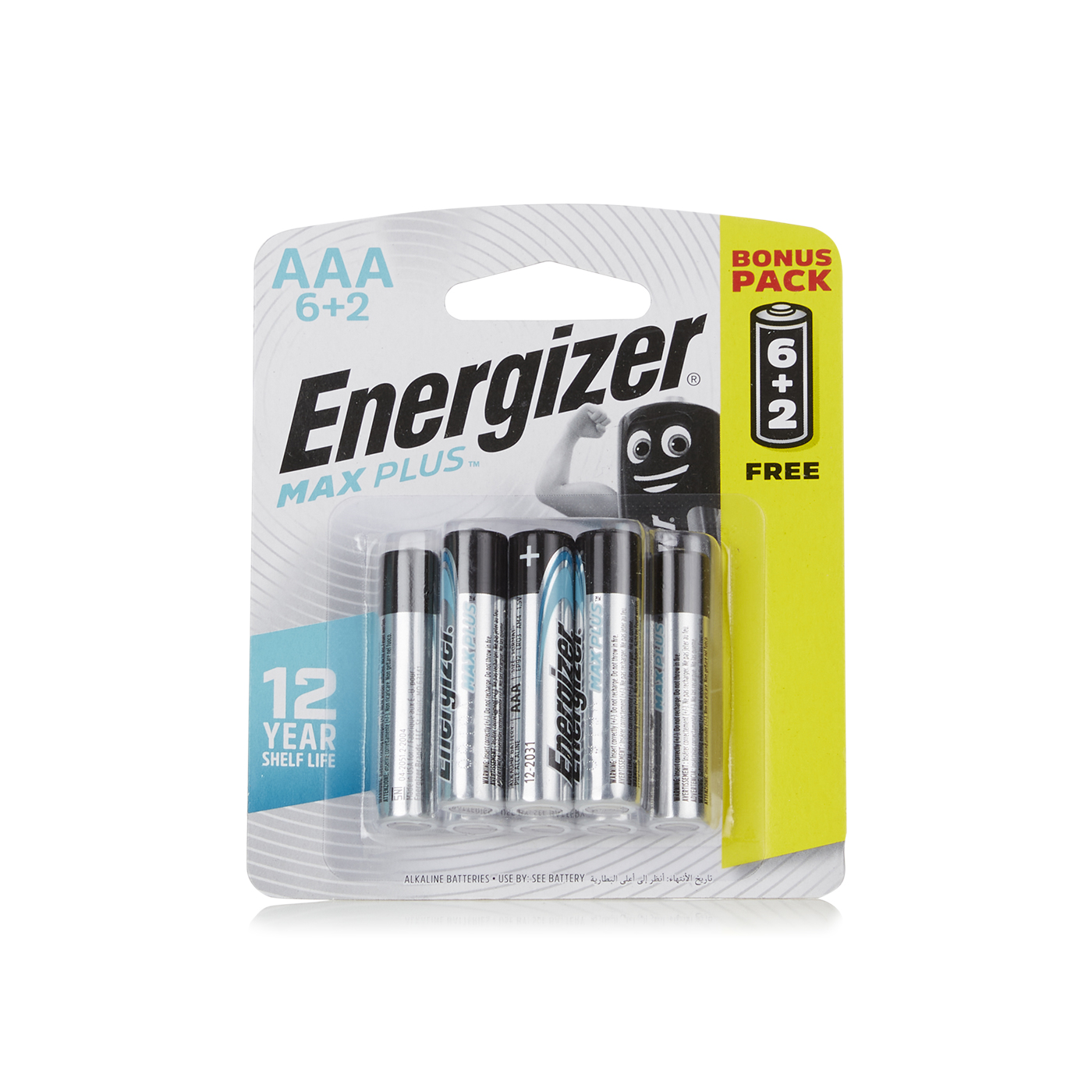 Energizer E92BP8T alkaline AAA max plus battery pack of 6 + 2
each
Energizer E92BP8T alkaline AAA max plus battery pack of 6 + 2
each
The Energizer Max series is the long-lasting alkaline batteries and it is capable of holding their 1.5V charge for up to 10 years in storage, these batteries can be used in a wide variety of devices and electronics.
Storage
Store away from children. Use by: See battery.
Product Details
Batteries are a source of power for many devices and products 'Äì a safe and trusted source of energy for your wireless products. Whether it''s a TV remote control, a watch or cordless toys and games, there is a battery for all needs. You can leave the house feeling confident knowing that your household devices will never be without power. Batteries provide long life energy and all safe tested, making them perfect for use in your home or on the go.
View / Add Review
(0 Comments)
THE BEST FROM OUR PRODUCT RANGES
We've put together a range of exceptional products including the most flavoursome cheeses and high grade meats sourced exclusively for you