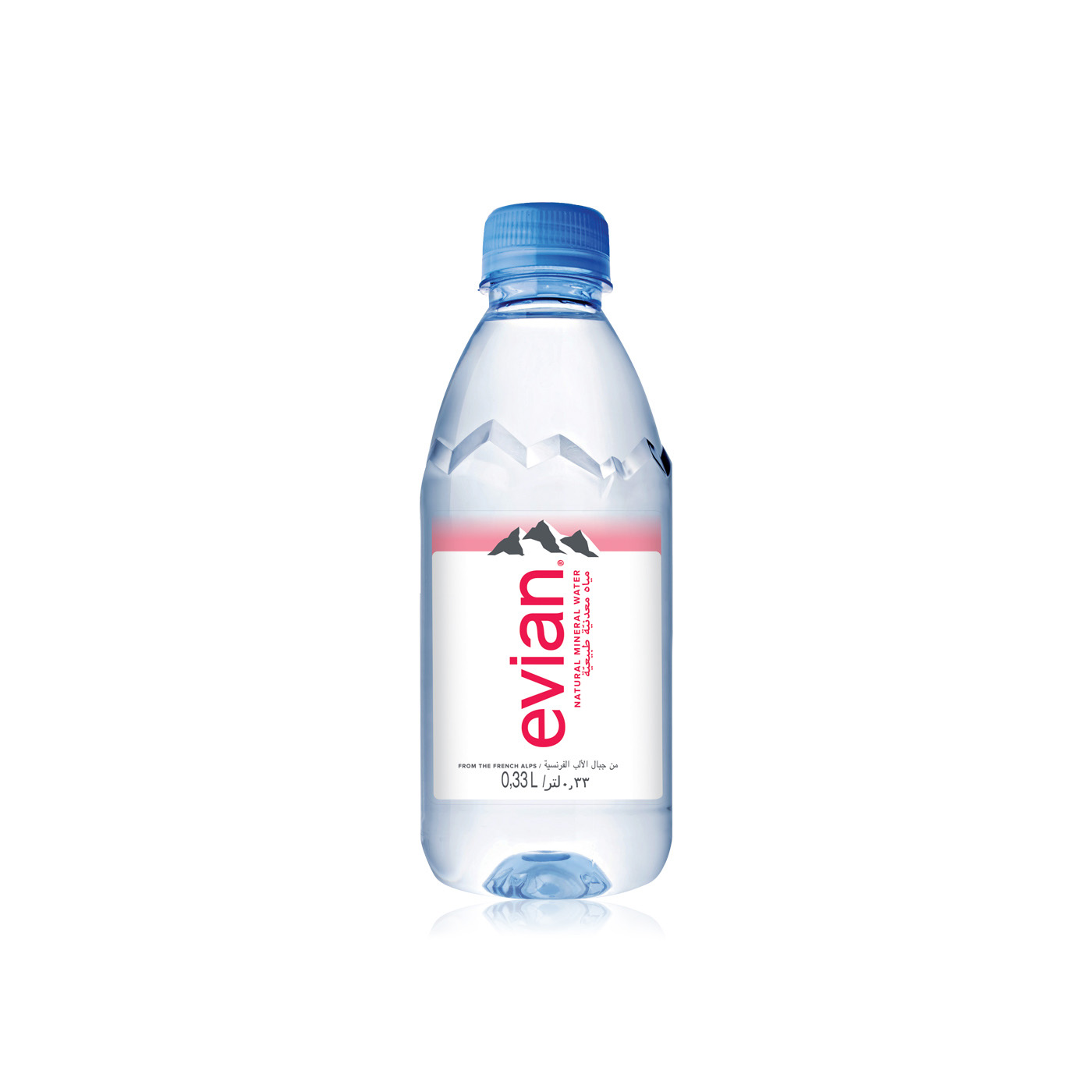 Evian natural mineral water 24 x 330ml
each
Evian natural mineral water 24 x 330ml
each
evian water keeps you hydrated throughout the day, whether at work, home, or on the go. Naturally occurring electrolytes and minerals. Including calcium, magnesium and potassium. This natural composition contributes to our cool, crisp taste. Hydration from the French Alps. Our water filters through enriching glaciers and rocks for 15 years before we bottle it.
Ingredients
Ingredients:
Natural mineral water.

Allergy Advice:

Storage
Store in a cool and dry place. Keep away from sunlight.
Product Details
evian was founded in 1789, when a local nobleman, The Marquis de lessert, was out for a walk. He drank from a local spring and loved the taste and decided to drink the water regularly. evian natural spring water is a product of nature. They never add things for taste or enhance with extras. Pure as nature intended, evian water springs from the source in evian-less-bains where it's been bottled since 1826.
View / Add Review
(0 Comments)
THE BEST FROM OUR PRODUCT RANGES
We've put together a range of exceptional products including the most flavoursome cheeses and high grade meats sourced exclusively for you