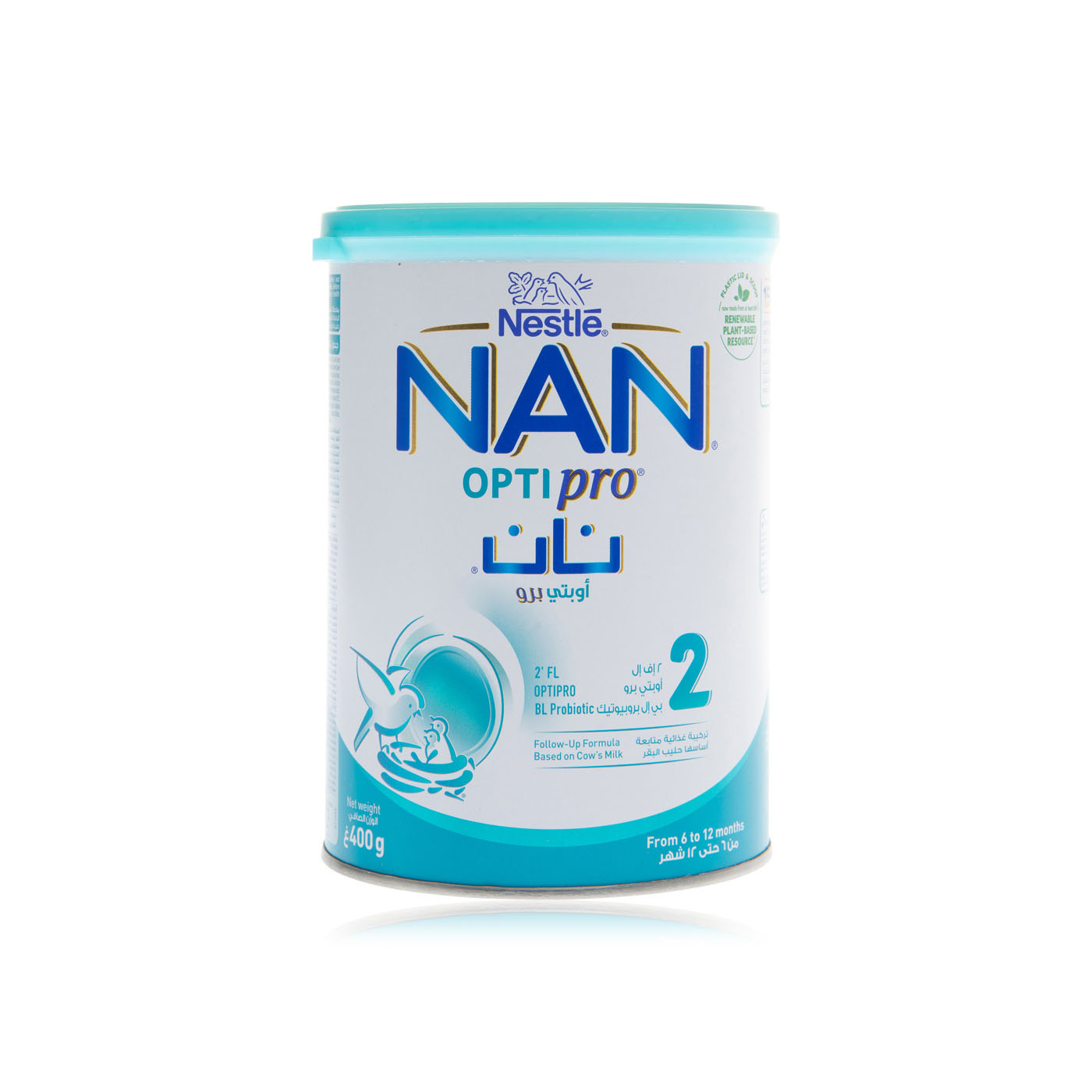 Nan 2 Optipro milk 400g
each
Nan 2 Optipro milk 400g
each
Hypoallergenic follow-up formula is designed for infants at risk of developing an allergy from 6 to 12 months as the liquid part of the diet during and after weaning, in addition to other foods. It is not to be used as a breast milk substitute during the first 6 months of life. If your baby already has a declared allergy to cow's milk protein, do not use this product without asking your doctor. The introduction of any other formula, or cow's milk, must only be carried out under medical supervision.
Ingredients
Ingredients:
Whey protein concentrate, maltodexin, palm olein, whey protein, low erucic acid rapeseed oil, coconut oil, lactose, sunflower oil, emulsifier (soy lecithin), fish oil, phosphoric acid, citric acid, vegetable oil rich in arachidonic acid, nucleotides, water, antioxidants (ascorbyl palmitate, mixed tocopherols concentrate), bifidus culture, vitamins & minerals.

Allergy Advice:
Contains milk, soy and fish.
Storage
Store powder in a cool, dry place. Do not refrigerate. Use powder within 4 weeks of opening. Ready-to-drink bottles can be stored at room temperature until needed.
Product Details
Infant formulas are foods designed to feed babies and infants less than 12 months of age. These are normally prepared for bottle-feeding and are in a powdered form that is mixed with water or another liquid and is usually considered a substitute for breast milk.
View / Add Review
(0 Comments)
THE BEST FROM OUR PRODUCT RANGES
We've put together a range of exceptional products including the most flavoursome cheeses and high grade meats sourced exclusively for you