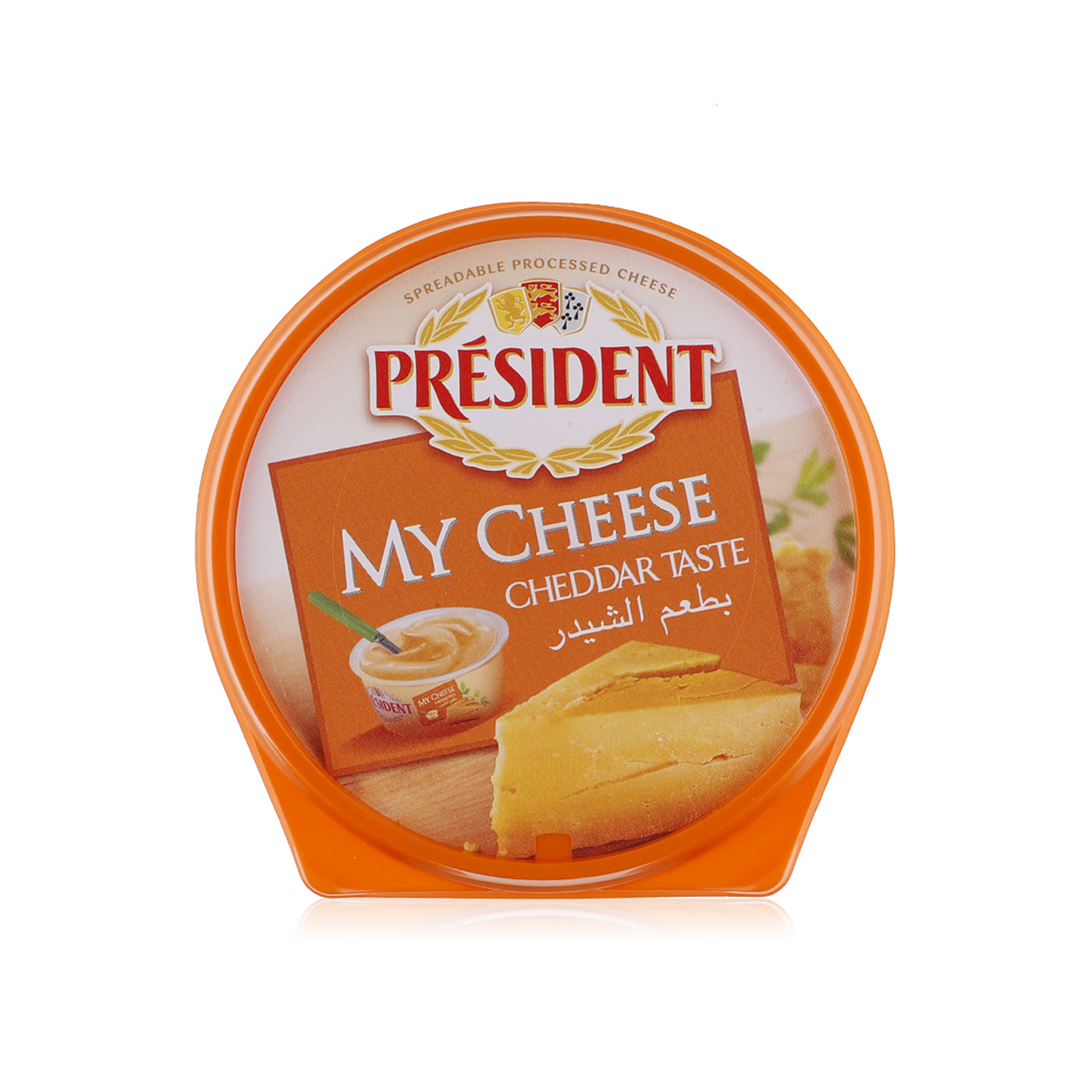 President my cheese Cheddar spread 125g
each
President my cheese Cheddar spread 125g
each
A flavourful cheese spread made with authentic Cheddar cheese, which has a mild creamy taste. Its soft texture makes it perfect for spreading and dipping or for use in dishes, making it a definite family favourite.
Ingredients
Ingredients:
Cheddar (Pasteurised Cow's Milk, Salt, Lactic Cultures, Microbial Rennet), Water, Reconstituted Skimmed Milk, Butter, Emulsifying Salts (E339, E452), Salt, Preservative (E202), Colouring (E160b), salt preservative (E202), colouring (E160b).

Allergy Advice:
Contains dairy; may contain eggs
Storage
Keep refrigerated
Product Details
Cheese is a dairy product derived from milk that is produced in a wide range of flavours and textures. Cheeses come in eight varieties including blue, hard, pasta filata, processed, semi-hard, semi-soft, soft and fresh, and soft-ripened. It is a staple in most homes and can be sliced in sandwiches, melted on tasty pizzas, dolloped generously in salads or simply cut directly from the block as a snack. It forms by coagulation of the milk protein casein.
View / Add Review
(0 Comments)
THE BEST FROM OUR PRODUCT RANGES
We've put together a range of exceptional products including the most flavoursome cheeses and high grade meats sourced exclusively for you