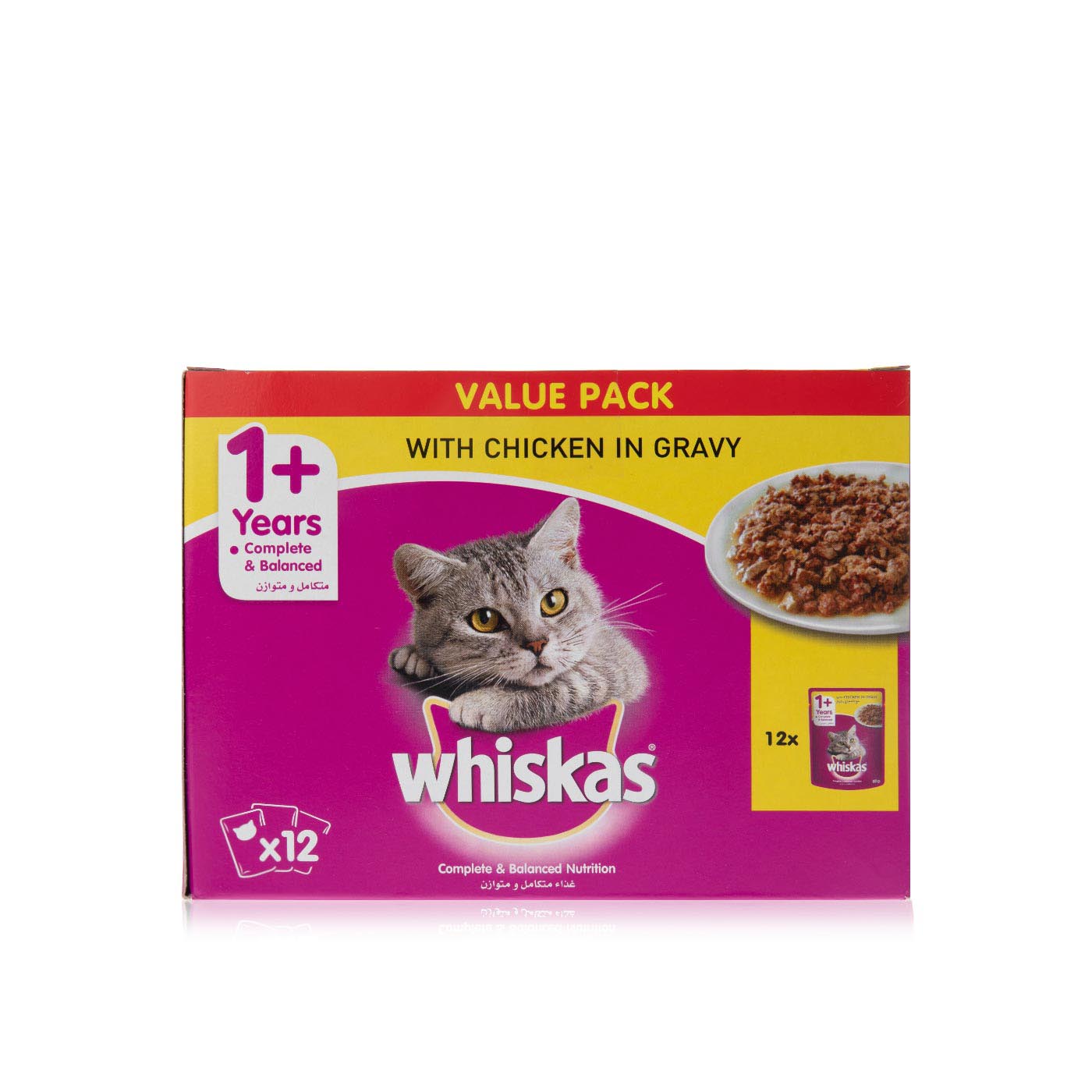 Whiskas wet cat food for adults 1 + years pouch with chicken in gravy 80g x 12s
each
Whiskas wet cat food for adults 1 + years pouch with chicken in gravy 80g x 12s
each
Whiskas offers a delectable and nutritious meal for your cat. The chicken in gravy wet food is specially designed for adult cats, providing a nutritionally complete diet that promotes a healthy lifestyle, skin, and fur. Packed with essential nutrients like Omega 3 and 6, fatty acids, zinc, high-quality protein, fat, and minerals from real animal derivatives, this food satisfies your feline's instincts, keeps it energetic and active all day, and maintains a glossy coat. Additionally, it contains taurine and vitamin A for your cat's eyesight. The pouch is convenient with a Flavour Lock to preserve freshness. Whiskas wet cat food is a gourmet delight with real animal derivatives and natural juices, ensuring maximum moisture and delightful flavour.
Ingredients
Ingredients:
Meat and animal derivatives, binder, fish derivative, enhancers, minerals, thickener, oil, vitamins, antioxidants, colourants.

Allergy Advice:

Product Details
Whiskas cat food products blend nutrition and flavour purr-fectly, keeping your feline friends happy and healthy.
View / Add Review
(0 Comments)
THE BEST FROM OUR PRODUCT RANGES
We've put together a range of exceptional products including the most flavoursome cheeses and high grade meats sourced exclusively for you