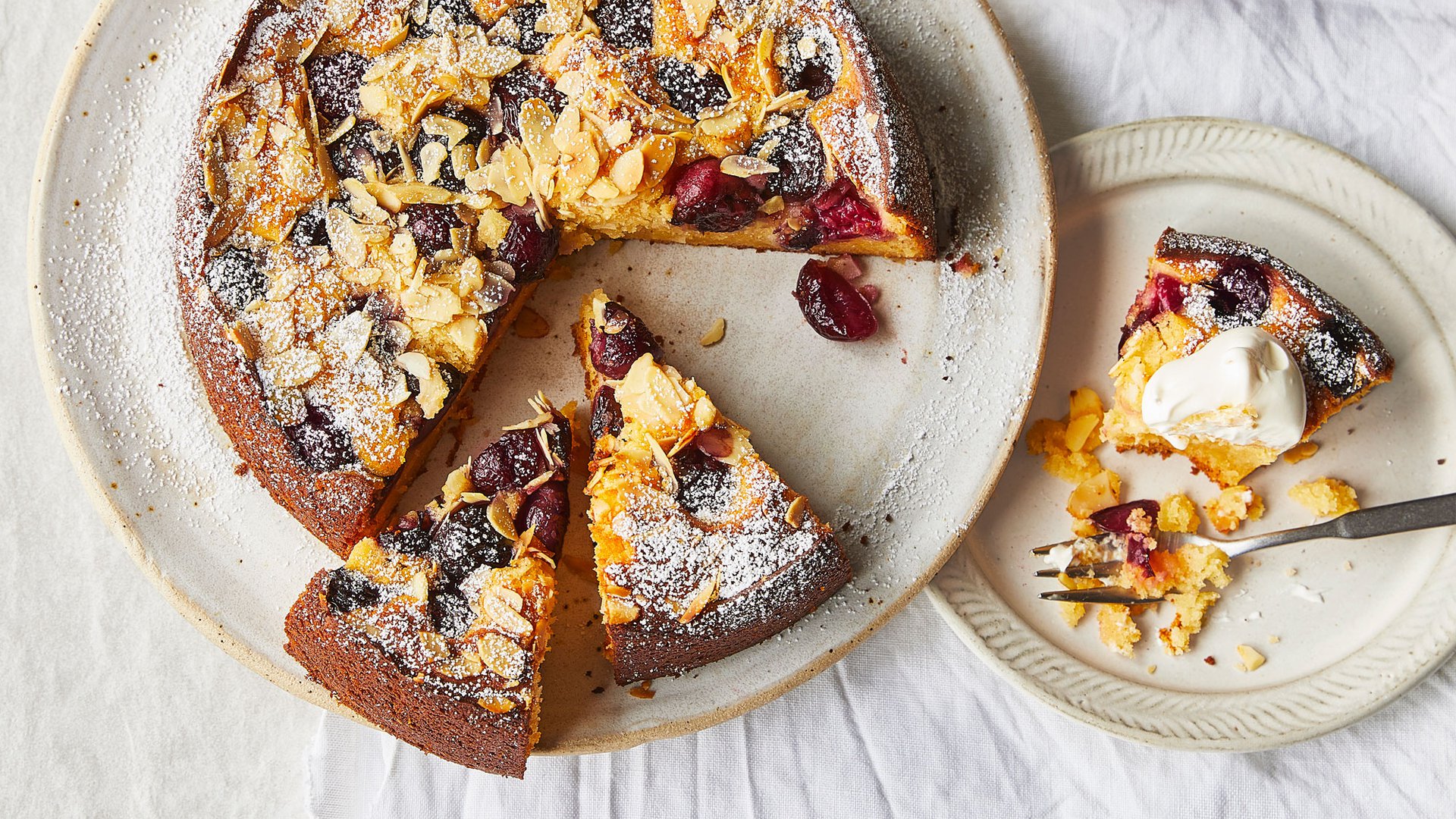 1
Preheat the oven to 180ºC, gas mark 4. Grease and line a 20cm springform cake tin with baking parchment. In a freestanding mixer (or in a bowl using an electric hand mixer), beat the butter and sugar until pale and creamy. Beat in the ricotta and lemon zest until combined, then, one at a time, mix in the eggs, making sure each one is incorporated before adding the next. Finally, beat in the lemon juice and vanilla.
2
Combine the flour, baking powder and salt in a sieve, then sift over the butter mixture. Fold in ½ of the almonds until just incorporated (don't overmix). Scrape into the prepared tin and scatter the cherries on top, followed by the remaining almonds.
3
Bake for 50 minutes-1 hour until a skewer inserted comes out clean. Cover with foil towards the end of the cooking time if the cake is browning too much. Remove from the oven and leave to cool completely in the tin. Release from the tin and lightly dust with icing sugar to serve, if liked.