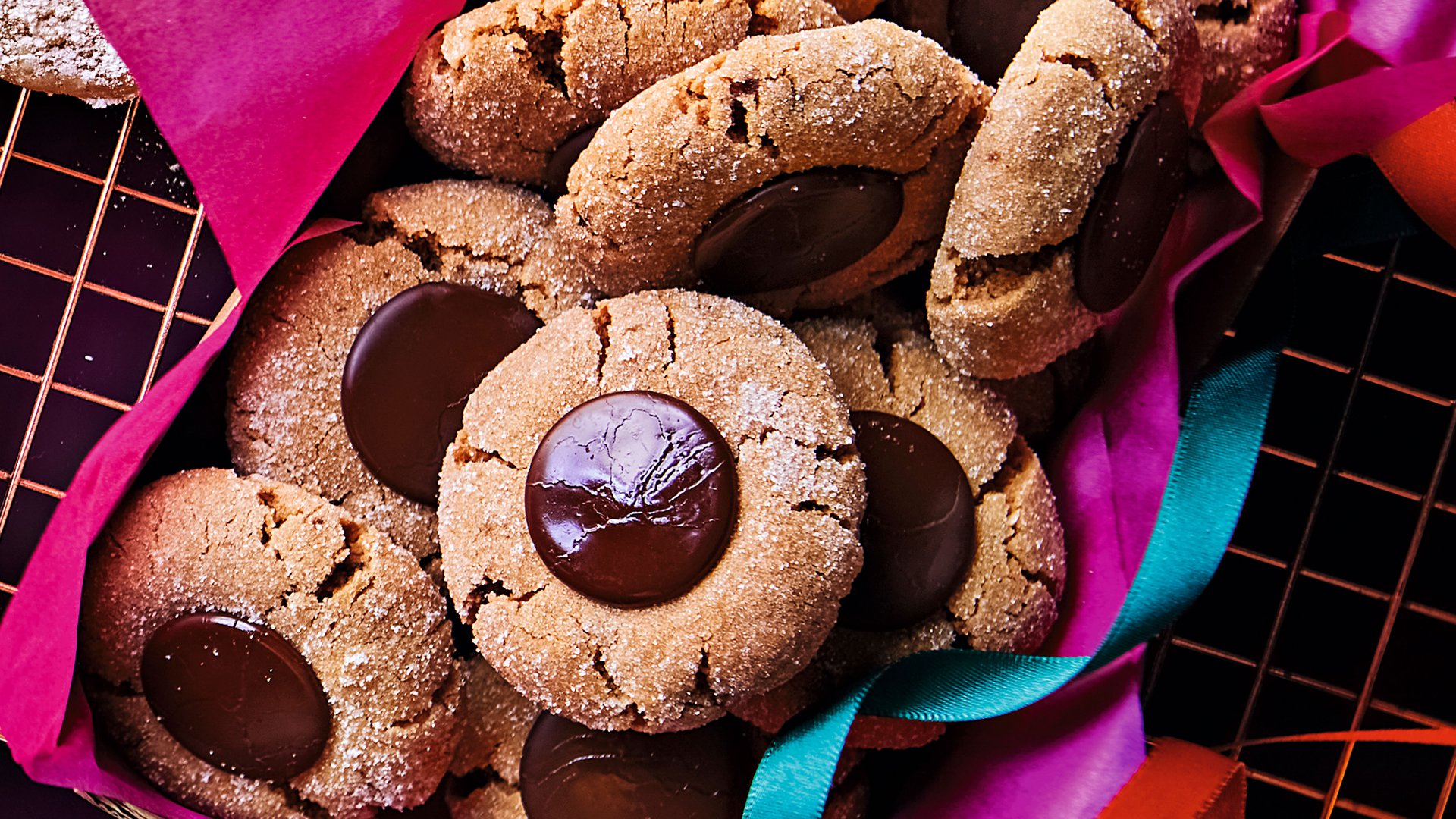 1
Preheat the oven to 190ºC, gas mark 5, and line 2 baking trays with baking parchment. Beat together the butter, peanut butter, brown sugar, 50g caster sugar and the vanilla extract in a large bowl with an electric hand mixer (or the paddle attachment on a stand mixer) for 2-3 minutes, until light and fluffy. Add the egg and beat until combined.
2
Combine the flour, baking powder and bicarbonate of soda in a bowl. Add to the beaten butter mixture and use a wooden spoon to mix everything into a thick dough.
3
Use a tablespoon measure to scoop out 30 equal-sized pieces of dough and roll each into a ball. Roll each one in 50g caster sugar, then arrange on the baking parchment. They will spread a little when baking, so leave enough room in between them.
4
Bake the cookies for 8-10 minutes, until puffed but not browned. Remove from the oven and, working quickly, lay a chocolate button onto top of each biscuit and push down gently. The cookie will crack slightly and the chocolate will melt. Allow to cool completely on the tray before serving.