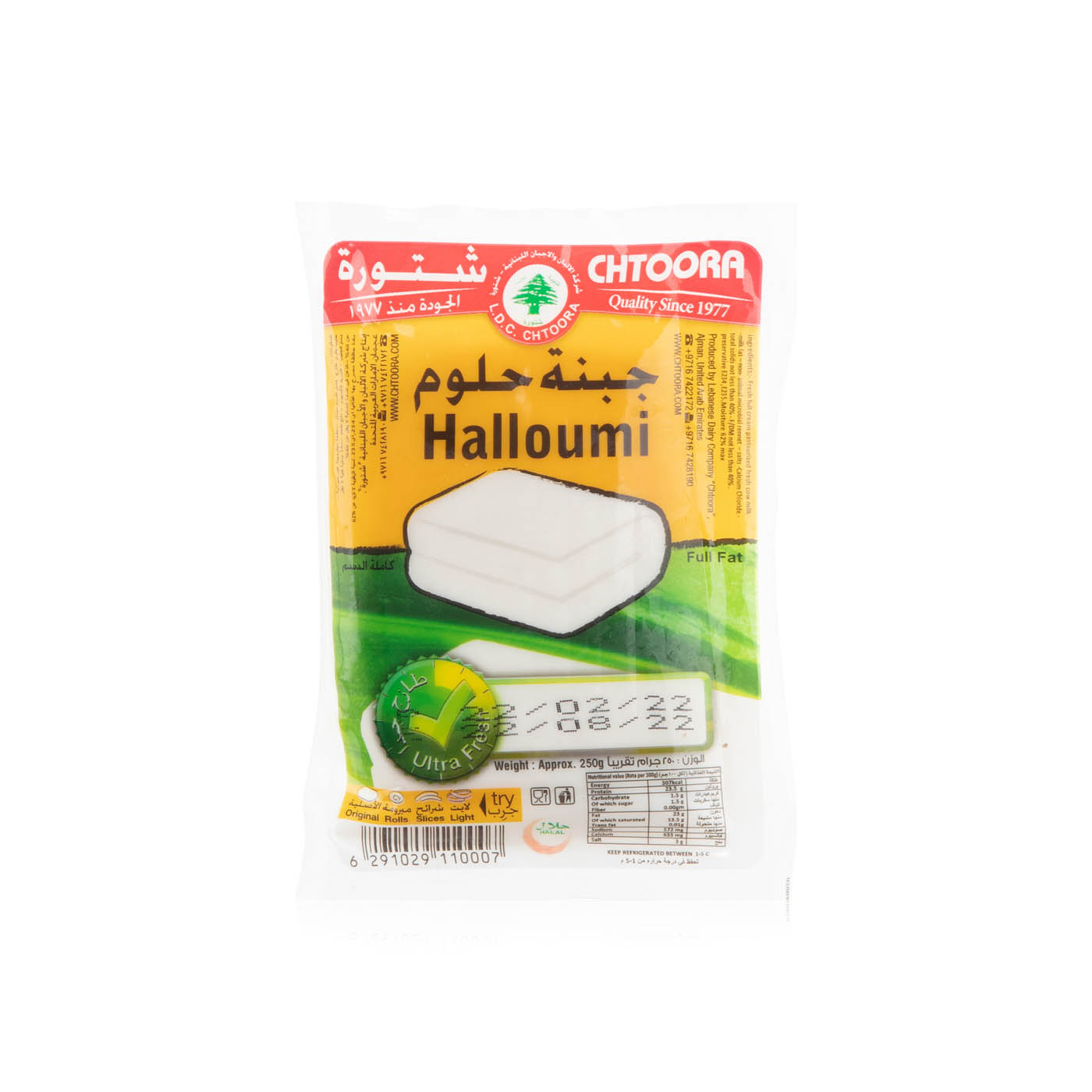 Chtoora halloumi cheese plain 250g
each
Chtoora halloumi cheese plain 250g
each
Chtoora halloumi cheese is a semi-hard, unriped cheese made from a mixture of goat's and sheep's milk. You can fry or grill it, and enjoy it the way you want.
Ingredients
Ingredients:
Fresh milk, microbial rennet, salt, milk fat.

Allergy Advice:
Contains dairy.
Storage
Keep refigerated, do not freeze.
Product Details
Lebanese Dairy Co. (Chtoora) LLC is one of the very first independent dairy companies in the Emirates. Since 1977 Chtoora has had the reputation of supplying the finest products and service to our large customer base. Fresh dairy and related products throughout the Emirates and the Gulf Region.
View / Add Review
(0 Comments)
THE BEST FROM OUR PRODUCT RANGES
We've put together a range of exceptional products including the most flavoursome cheeses and high grade meats sourced exclusively for you