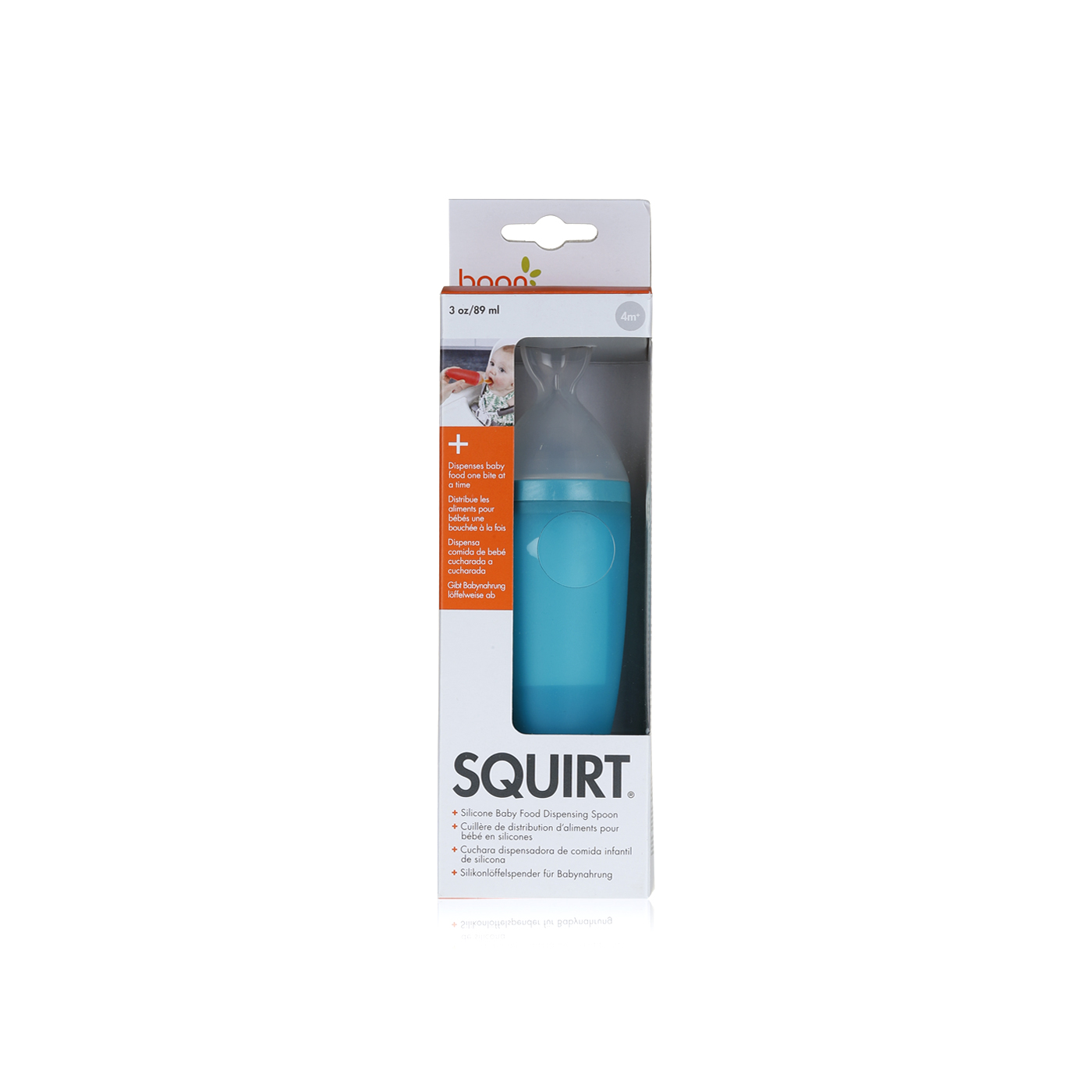 Boon Squirt blue dispensing spoon 4+ months
each
Boon Squirt blue dispensing spoon 4+ months
each
The Boon Squirt spoon is a baby food dispensing spoon which allows for convenient feeding, one bite at a time. The easy-to-fill bulb holds up to 85 grams of baby food and attaches firmly to the spoon end. The spoon-shaped end attaches firmly to the bulb - squeeze to fill the spoon with one measured mouthful of food. The protective cover clips on to cover the spoon and cap the bulb between feeds.
Ingredients
Ingredients:
Silicone and Polypropylene

Allergy Advice:

Storage
Wash in warm, soapy water and rinse thoroughly. Sterilise if preferred way of cleaning.
Product Details
It is recommended to begin baby weaning from six months old. Introduce your baby to drinking from a cup or beaker from around six months and offer sips of water with meals. It might be messy at first but be patient, your baby will gradually learn how to eat from a bowl or plate and drink from an open cup. When using a trainer cup, don't put anything in it other than breast milk, formula milk or water and do not add anything else (including sugar, cereals, baby rice or chocolate powder) to the feed. As soon as your child is ready, encourage them to move from a lidded beaker or sippy cup to drinking from an open cup.
View / Add Review
(0 Comments)
THE BEST FROM OUR PRODUCT RANGES
We've put together a range of exceptional products including the most flavoursome cheeses and high grade meats sourced exclusively for you