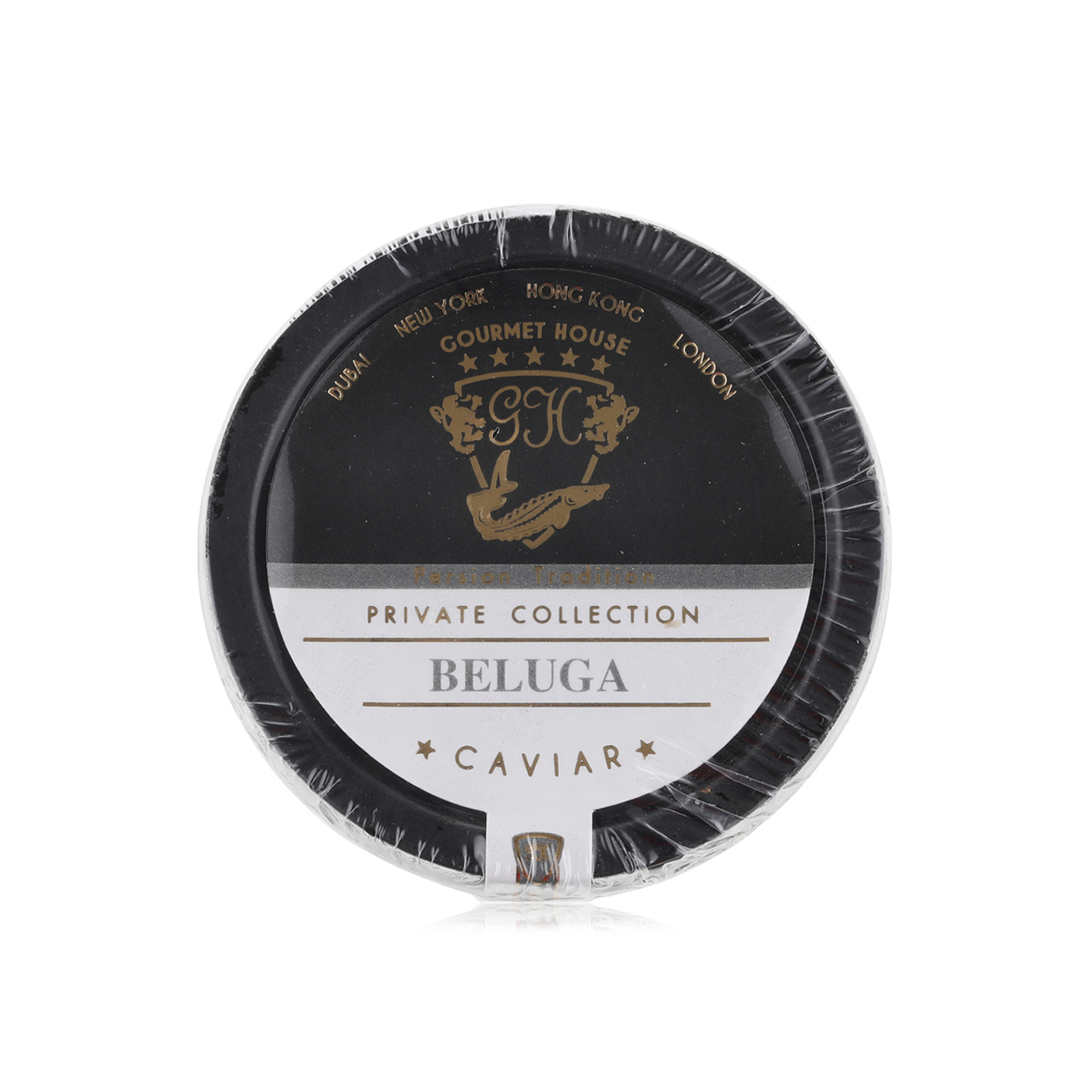 Beluga caviar, consisting of the roe (or eggs) of the beluga sturgeon, is the most expensive type of caviar. Beluga caviar can be easily recognised thanks to its characteristically large, pearly-grey eggs. On the palate, it's sumptuously creamy. The first impression in the mouth is robust and briny, yet perfectly balanced with its texture and its delicate buttery flavour.
Ingredients
Ingredients:
Roe and salt

Allergy Advice:

Storage
Store in a dry place
Product Details
The sea has always been a source of healthy food. However, where many fish and shellfish make up part of a daily diet, a few seafood are considered specialities and are more suited for special occasions. Caviar, fish roe, mussels, dried shrimp, oysters, squid are considered delicacies - perfect appetizers and entrées for your next dinner party.
View / Add Review
(0 Comments)
THE BEST FROM OUR PRODUCT RANGES
We've put together a range of exceptional products including the most flavoursome cheeses and high grade meats sourced exclusively for you