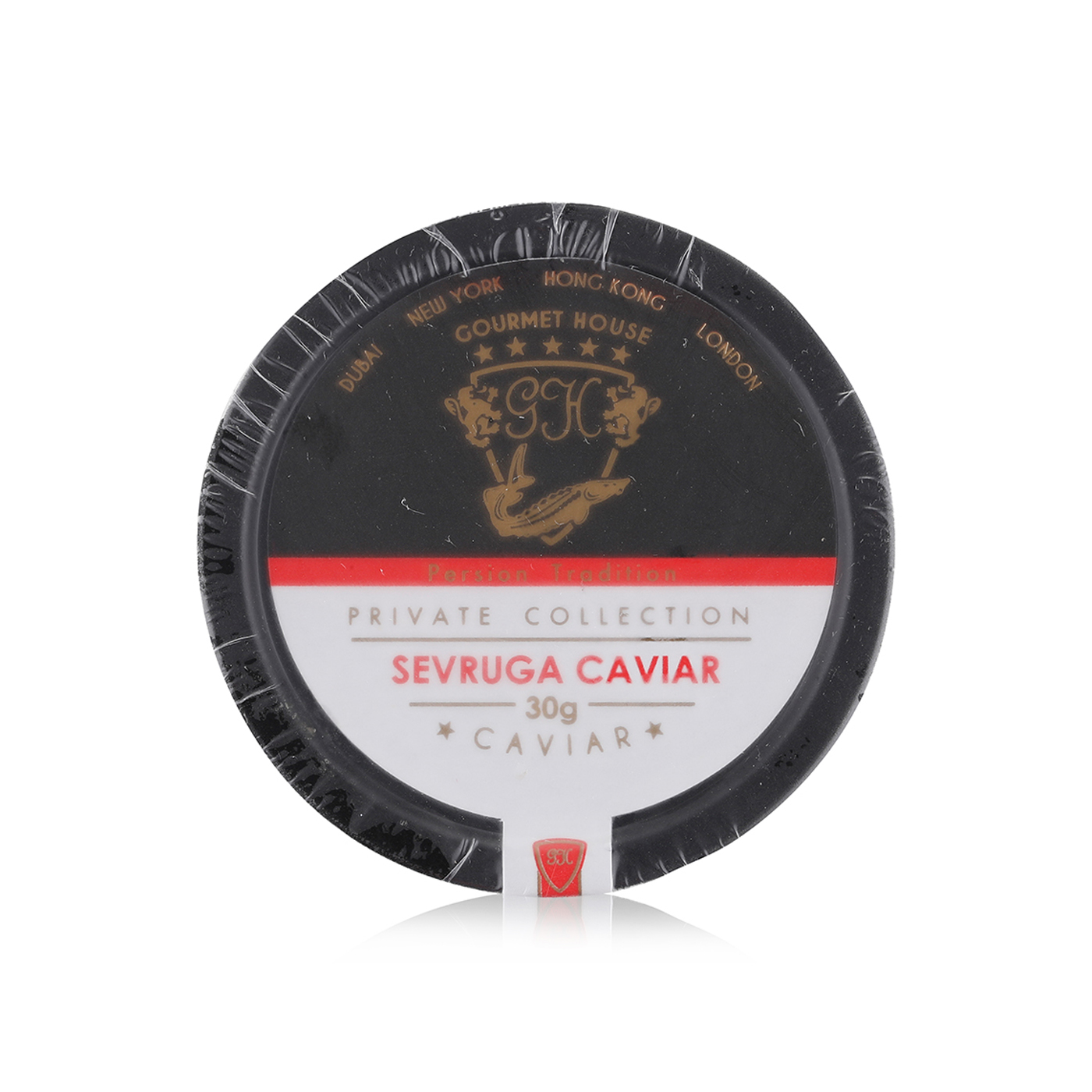 Caviar Sevruga Baeri caviar 30g
each
Caviar Sevruga Baeri caviar 30g
each
Salted roe of the sevruga sturgeon is one of the most common and renowned caviar varieties in the world. Native to the Black and Caspian seas, sevruga reproduces faster than other sturgeon varieties, which makes the caviar plentiful and more affordable. Although small in size, the crunchy caviar beads are packed with salty, buttery flavours and usually range from light grey to black in colour. Although it is said that this specialty is best enjoyed plain, it is also commonly combined with blini pancakes, potatoes, or bread.
Ingredients
Ingredients:
Roe and salt

Allergy Advice:

Storage
Store in a dry place
Product Details
The sea has always been a source of healthy food. However, where many fish and shellfish make up part of a daily diet, a few seafood are considered specialities and are more suited for special occasions. Caviar, fish roe, mussels, dried shrimp, oysters, squid are considered delicacies - perfect appetizers and entrées for your next dinner party. Just like fish, seafood delicacies have many health benefits. They provide a good source of protein, but contain less fat than other animal protein sources. Seafood is generally low in cholesterol, which is important for heart health. It''s rich in vitamins and minerals including iodine, zinc, potassium, and vitamin B. One of the major seafood health benefits comes from their abundance of Omega-3 fatty acids, a type of polyunsaturated fat.
View / Add Review
(0 Comments)
THE BEST FROM OUR PRODUCT RANGES
We've put together a range of exceptional products including the most flavoursome cheeses and high grade meats sourced exclusively for you