hero-full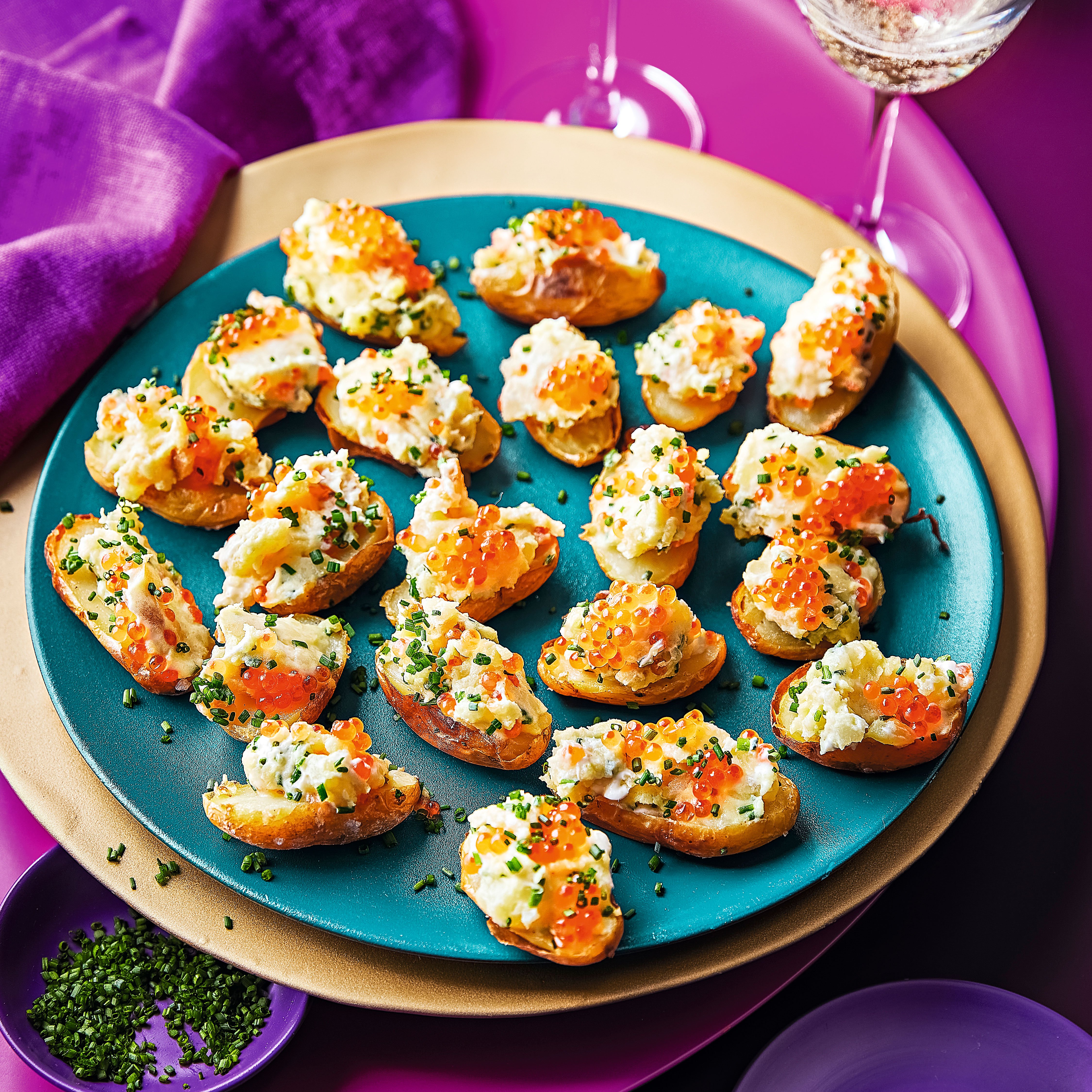 Stuffed mini baked potatoes
1
Preheat the oven to 180ºC, gas mark 4. Wash the potatoes, then tip them into a roasting tin. Season with sea salt (the water on the skin helps the salt stick) and bake for 30-35 minutes, or until golden and cooked through.
2
Set the potatoes aside until cool enough to handle, then cut in half lengthways. Scoop out some of the flesh from the potato halves, leaving a border of about 3mm. Set aside the scooped-out potato flesh.
3
Brush the insides of the potato skins with butter and return them to the oven. Change the setting to grill and cook for 5-8 minutes, until golden. Set aside to cool a little.
4
Meanwhile, mash the reserved potato with a fork. Stir in the crème fraîche, a squeeze of lemon juice, the mustard and chives, then season to taste. Spoon the mixture back into the warm potato skins, then top each one with a small spoonful of the salmon caviar, a sprinkling of chives and a grind of black pepper.